Sacred Cow
The Unlikely Hero of the Story…
At our grocery stores and dinner tables, even the most thoughtful consumers are overwhelmed by the number of considerations to weigh when choosing what to eat—especially when it comes to meat. Guided by the noble principle of least harm, many responsible citizens resolve the ethical, environmental and nutritional conundrum by quitting meat entirely. But can a healthy, sustainable and conscientious food system exist without animals?
Sacred Cow probes the fundamental moral, environmental and nutritional quandaries we face in raising and eating animals. In this film, we focus our lens on the largest and perhaps most maligned of farmed animals, the cow.

What We Need and How We'll Thank You…
We're now in post-production, turning our footage into an actual film. The film is launching in the summer of 2020 and we need a little more help to finish! We're raising funds for finishing touches, marketing & PR to get the message out there.
The Impact
Meat is being vilified as causing cancer, heart disease and diabetes, yet there are no solid studies to back this up. Meanwhile, Silicon Valley has invested millions in highly processed meat alternatives, with the assumption that engineering our proteins in factories will be a better alternative to something nature has already figured out: grazing animals, restoring land while converting cellulose into protein.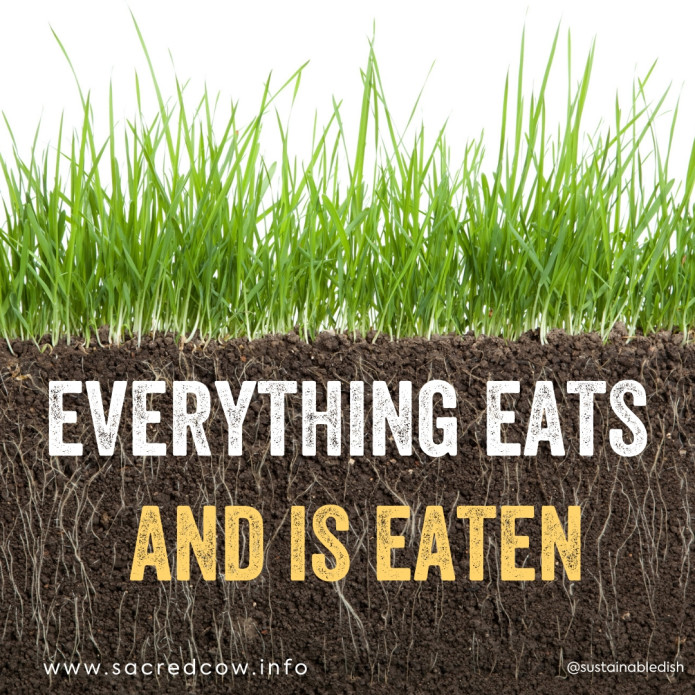 ____________________________________________________________________________________
The Solution is in the Soil
The truth is, well-managed cattle are the unlikely heroes of this story. We can increase biodiversity, improve soil health, increase the water holding capacity of the land and raise high quality, nutrient-dense protein, while preserving family farming communities. Removing these animals from our food system could cause more harm than good.
The film initially launched under the name Kale vs. Cow: The Case for Better Meat, however after listening to some feedback, we shifted to the new title, Sacred Cow. We also considered turning our footage into a docu-series (because there's just so much to tell!) but after much thought, it seems the most effective way to get our message out is with one piece. Therefore, the feature-length film will largely focus on the environmental case for regeneratively-raised livestock. We will be addressing nutrition and ethics but in a much smaller way than the companion book, which dives more deeply into these topics and more.
Our goal is to get this film into schools, online, and to show it at key events that are discussing the future of our food. We hope the companion book (also called Sacred Cow, and co-authored by Diana Rodgers and New York Times best selling author Robb Wolf) will answer more questions, and that the website, sacredcow.info will activate viewers to join the movement for a better food system. On the site, you'll be able to learn how to connect with producers, contribute to non-profits, and download lesson plans for community screenings. We have an exciting impact campaign to roll out, but we need your help to make it happen!
____________________________________________________________________________________
Who's in the Film? 
Experts featured include: Alejandro Carillo, Zoe Harcombe, PhD, Patrick Holden, Dr. Mark Hyman, John Ikerd, PhD, Lierre Keith, Chris Kresser, Frederic Leroy, PhD, Frank Mitloehner, PhD, Anne Mottet, PhD, Nicolette Hahn Niman, James Rebanks, Jason Rowntree, PhD,  Joel Salatin, Judith Schwartz, Nina Teicholz, Allen Williams, PhD, Robb Wolf and many more. 
We also have a surprise celebrity guest that we will be announcing soon!
____________________________________________________________________________________
About the Filmmakers
Diana Rodgers a licensed, registered dietitian with a background in fine art and food marketing, and have spent the last 17 years living on a working organic vegetable and pasture-based meat farm. She's been focusing on the intersection of nutrient dense food and regenerative food production for the last several years. She's written two best selling books, and have presented at numerous nutrition and agricultural conferences, both in the US and internationally. 
In addition to the film that she's been working on, she also has a book coming out in July, 2020 with co-author, Robb Wolf, New York Times best selling author of The Paleo Solution and Wired to Eat.  The book will contain all the answers to the most common assumptions about meat, and we've backed up every statement with science. It will be the most comprehensive text about the nutritional, environmental and ethical case for meat, and will also show that we in fact do have the land to do this around the world!
Also helping to make this happen is James Connolly, an artist, chef, non-profit founder and documentary film producer at Archer Gray Productions and Abigail Fuller, a documentary filmmaker whose work includes four seasons on the Emmy nominated series Chef's Table and the award winning feature film, Do You Dream in Color?  Additionally, she is the co-founder of APD Farm, a Virginia based cattle operation focused on biodiversity, water infiltration and soil health. Nick Fitzhugh is the story editor and Chris Besecker is the editor.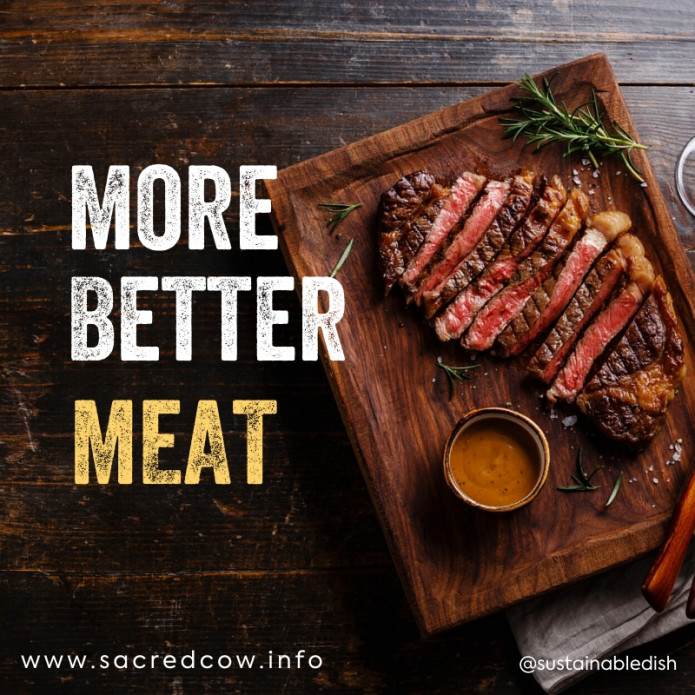 ____________________________________________________________________________________
Associated Members